No result found for your search.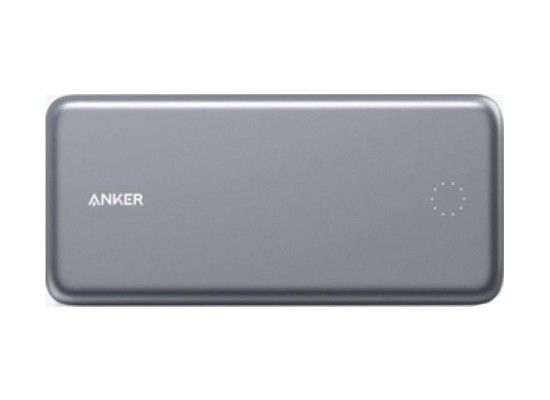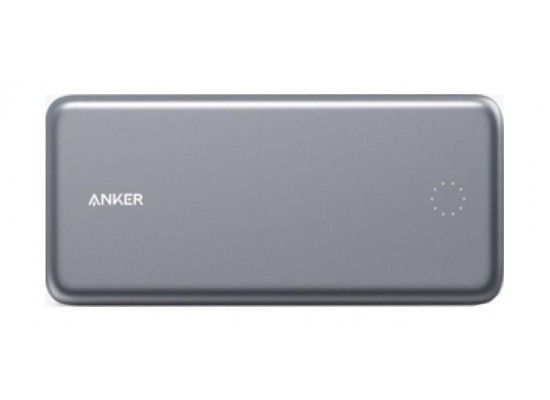 Anker
Anker POWERCORE+ 19000 PD HYBRID PORTABLE CHARGER AND USB-C HUB POWER BANK
Available:
Only 1 item in stock
1 item in stock
In stock
Out of stock
Back in stock
Anker PowerCore+ 19000 PD Hybrid Portable Charger and USB-C Hub with Included USB-C Wall Charger, Power Delivery Power Bank Compatible with Nexus 5X / 6P, iPhone Xs/XR/X / 8, MacBooks, and More Hours of Power: Charges iPhone 8 up to 6 times, Samsung Galaxy S9 over 4-and-a-half times, and provides over 1 full charge for a MacBook Pro.
Power Delivery: Deliver full-speed 27W charging to USB-C phones, tablets, laptops, and more.
Simultaneous Charging: 3 high-speed ports charge all of your devices at the same time—without sacrificing charging speed. Hub Mode: Switch to Hub Mode to sync data and connect accessories.
What You Get: Anker PowerCore+ 19000 PD Portable Charger, 30W USB-C Power Delivery wall charger, USB-C to USB-C cable, welcome guide, our worry-free 18-month warranty and friendly customer service.
PowerCore+ 19000 PD Our most versatile portable charger yet, combining technologies and functions to conquer the limits of your mobile devices.
Power up your USB-C phones, tablets, and laptops with the Power Delivery port, and provide a tailored, high-speed charge to your other devices with Anker's world-famous PowerIQ and PowerIQ 2.0 technologies.
Attach to your computer to enter Hub Mode, which lets you sync data and use USB peripherals on the go.
Power Delivery PowerIQ 2.0 and PowerIQ Ultra-High Capacity Simultaneous Multi-Device Charging Hub Mode for Data Sync and Connecting Accessories PowerCore+ Built using only premium materials and exclusive charging technology Dual-Function Transform your portable charger into a high-speed data hub with the touch of a button.
Power Deliver Provides the ideal charging output to power USB-C compatible laptops.
Hours of Power With PowerCore+'s ultra-high capacity battery extending the life of your devices by hours, days, or more, you're about to find out just how mobile your devices can be.
PowerCore+ 19000 PD The Hybrid High-Capacity Portable Charger and Data Hub Power, Delivered The high-speed USB-C charging port is optimized to fuel full-speed charging for MacBooks. You'll wonder how you ever spent so much time tethered to the wall.
One for All Charge your entire mobile workstation all at once with 1 27W USB-C Power Delivery port, 1 15W USB PowerIQ 2.0 port, and 1 10W USB PowerIQ port.
Hub Mode transforms PowerCore+ into a high-speed data syncing hub, enabling you to connect extra accessories to your computer.
At a Glance Capacity: 19,200mAh / 71.04Wh PD Input: 5V ⎓ 3A, 9V ⎓ 3A, 15V ⎓ 2A, 20V ⎓ 1.5A; PD Output: 5V ⎓ 3A, 9V ⎓ 3A, 15V ⎓ 1.8A, 20V ⎓ 1.35A PowerIQ 2.0 Output: 5V ⎓ 3A, 9V ⎓ 1.6A, 12V ⎓ 1.25A; PowerIQ 1.0 Output: 5V ⎓ 2A Note The PowerIQ 2.0 output will not provide high-speed charging for Galaxy S9/S9+.
PowerIQ 2.0 port deliver only 10W under hub mode.Does not support pass-through charging.
Does not support Lumia 850 and MacBook Air 2016, HTC 10, HP Spectre, Dell XPS 13 and G3, as well as Lenovo ThinkPad 470s and ThinkPad X1 tablets.
Does not support high-speed charging for MacBook Pro, Samsung W700, Lumia 950, or Motorola Z Force Droid Edition.Not compatible with devices with an input below 50mA (e.g. some Bluetooth headsets and GPS devices).
Nintendo Switch will not charge when connected via HDMI. PowerCore+ automatically adjusts charging output to prevent overheating.
Press the LED Power Wheel before connecting your device to activate USB-C output.
Some USB-C laptops which require an input over 27W may not be compatible.
Cannot sync data with Tablet such as IPad.